Eden Valley Woodland Burial Ground ~ a beautiful, green, natural burial ground located on the Kent/Surrey border close to London.
Are you considering 'Natural Burial' for a family member, friend or yourself? Eden Valley Woodland Burial Ground is a beautiful and affordable green cemetery located in tranquil north west Kent. Telephone 01732 860109 / 07802630012.
Eden Valley Woodland Burial Ground located in Edenbridge, Kent, is an enchanting 20-acre green cemetery operated and managed by the Natural Death Centre charity. Developed specifically for 'Natural Burials', our peaceful site offers a beautiful and secluded resting place. Burials take place in an area adjacent to our ancient bluebell woodland, amongst younger but well-established oak trees.
Burial plots can be purchased in advance by those wishing to get their affairs in order, or they can be chosen at the time of need. All burials are single depth and family members can purchase adjacent plots.
For an information pack, telephone 01732 860109 / 07802630012, or email: contact@edenvalleyburials.org.uk
Plan a visit to Eden Valley:
Eden Valley is operated & managed by
The Natural Death Centre
Eden Valley Woodland Burial Ground is operated and managed by The Natural Death Centre charity, who have been at the forefront of the natural burial movement for the last 25 years. The charity also operates the Association of Natural Burial Grounds, the only organisation to scrutinise and monitor natural burial ground provision in the UK.
The charity has established this burial site to offer a fantastic option for families in the area and also to provide a flagship, best practice site where would-be managers and operators from all over the world, can train and experience the joys and responsibility of running a natural burial ground.
Discover More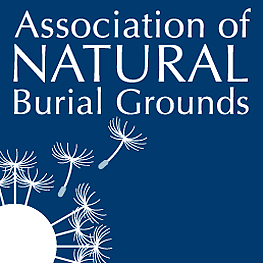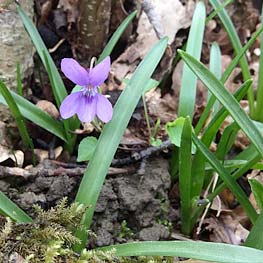 Eden Valley Woodland Burial Ground ~ relaxed, informal and a beautiful final resting place for a loved one.
A natural burial or "green burial" is an increasingly popular way of caring for a departed one. Those of us who are concerned that our final resting place should have as little impact on the environment as possible and those who wish to leave behind a protected corner of England will find this a positive and comforting choice. A natural burial is also an exceptionally affordable alternative to a traditional funeral.
Eden Valley's experienced, caring staff are available to help you arrange a burial or purchase a plot in advance. We will work with you and your chosen Funeral Director (if you are using one) or can recommend a firm near to you. We can also provide details of the types of coffins and shrouds that we accept. Please call us to discuss arrangements. We are here to help.
Please call to arrange a visit, 01732 860109 / 07802630012